Here we give you some of our locksmith tips when dealing with home and car lockouts, sticky keys and locks that maybe jammed.
Our locksmith tips and as locksmiths we understand that being a contributing member of the community means, helping out our fellow citizens from time to time.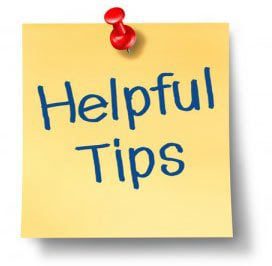 When you do need a locksmith, there is no substitute for Al & Gord's Lock & Key, to open doors, repair, install new locks, cut keys and open your vehicle doors.
Whether you need immediate assistance or have a lock issue to discuss, call us at 905-718-5168.
---
10 Locksmith Tips for Troublesome Locks
Try some hip action,

sounds crazy sometimes a good bump opens a stuck door
avoid a service call fee for a door is already operable

Try some WD-40

if your key jams, before you call a locksmith, try WD-40 or silicone spray.
while the "W-D" in WD-40 stands for Water Displacement, WD-40 is blend of lubricants.
the product's formulation contains anti-corrosion agents, ingredients for penetration, water displacement and soil removal. WD40 works as a lubricant, can help unfreeze locks, lubricates the pins in lock jams and is an easily fix with the spray.

The Old Bait & Switch

unscrupulous locksmiths give you a super low price over the phone
upon arrival they'll tell you it's more expensive or it's a bigger issue than reported
they try to sell you on something other product or service entirely

Always Re-Key locks in a new home

builders may have a master key
previous owners & unknown persons may have keys to your home
rekeying locks ensures your safety in a new homeGood locks are good security

you get what you pay for in locks

cheap locks are easy to break and pick
keep your home & business secure

Car Lockouts & Lost Keys

dealership or locksmith
call a locksmith for car key replacements & lockouts
locksmiths will come to you, and are cheaper to make keys

Only call one locksmith

if you call a reputable locksmith they'll be there as soon as possible
it's very frustrating for a locksmith to hurry to your location, only to find another locksmith on location

Use locksmiths who specialize in car locks.

Our locksmiths can duplicate car keys that your auto dealer assured you could not be duplicated

Two's Company…Three's A Crowd

don't make your locksmith the third wheel in your divorce action.
be lawful in this pursuit to the punch to change the locks first.

Can they be duplicated?

may Not Be 100% True
ask a locksmith you can trust about keys that really can't be duplicated.

Avoid Flea-market Finds

locked boxes you bought for a couple of bucks can cost way more to open
if there is something inside,

someone else has already tried looking.