Our locksmiths can make new keys by decoding the locks, creating new keys to replace lost ones.
Do you have locks without the matching keys?
At times we'll all encounter locks that don't have keys, or are just simply missing. That can be quite frustrating for a homeowners and new owners who need to have access to whatever the lock is protecting.
Keys also tend to be misplaced, and at times they don't ever show up again. Keys for things such as garage doors, utility boxes, cabinets, desks, and mailboxes have a way of wandering away, but that doesn't necessarily mean that you'll need to install new locks.
Many people are not aware of the fact that locks may be decoded and that new keys can be made to replace lost ones.
Licensed and certified locksmiths have the necessary tools for deciphering the code for a particular lock and then cut the key that can open it.
That is useful knowledge that can save lots of frustration, money, and time in case you lose your keys.
---
Cutting Keys with Direct Codes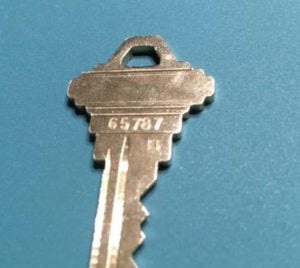 A direct code is what a locksmith would input into code cutting equipment to cut a new key to manufacturer's specifications.
Direct codes correspond to bottom pin lengths belonging to the key specification.
Using a direct key code is that it is quick and straightforward.
A direct code will not clue you into the key specifications, you must either know the keycode, know how to derive it, or know where to find.
---
Cutting Keys with Blind Codes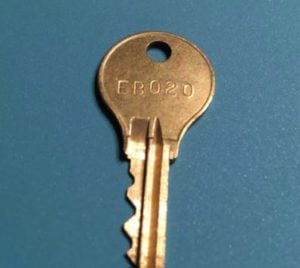 Blind codes are key codes where the locksmith must have access to code books/software.
Blind lock codes are referenced against one of these sources which in turn provides the locksmith with the code to make a new key.
Nearly all code books and code software contain either full or partial key cutting specification information; some even provide the information to produce a key with the combination(s) using various code cutting equipment. This greatly assists the locksmith in decoding your key to make a new one.
---
Making Car Keys with Vehicle Identification Numbers
Lost your car keys with no spare?  No problem, our locksmiths can replace lost car keys using the vehicle's VIN number. We don't need a spare key.
A VIN number stands for "Vehicle Identification Number".  The VIN number is a unique number that is attached to each vehicle at the manufacture. Your vehicle's VIN number is like no other vehicle. The VIN is printed on the vehicle's ownership, on the left front side of the dash and inside of the doors.
For lost car keys, our automotive locksmiths can take the vehicle's VIN number to replace and make you a new keys, and we'll come to you to do it!