Automotive Locksmith
Replacement Car keys, Lost Car Keys, Car Unlock Service.
Durham Region's top vehicle & car locksmith.  Complete automotive locksmiths for:
Lost car keys
Replacement Car Keys
unlocking vehicle doors
transponder key
High security car keys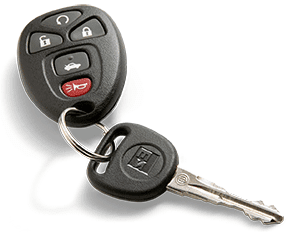 Ignition locks or door lock problem. We provide car locksmith service for automotive & vehicle locks throughout Durham Region.
Locked out, broken key or a key stuck in the door or ignition. We arrive fast, to get you on your way.
Lost & Replacement Car Keys
Lost keys, locked yourself out of the car, or broken key?
Our automotive and car locksmith arrive fast to fix & replace car keys without damage to your car. Whether the keys are locked in the car, not working, we can help you.
We're mobile and on the road, so we'll be at your location in no time.
Car Locksmiths – Keyless Remotes
The automotive business has changed, computer chips, key fobs, proximity keys are in many new vehicles.
Our automotive locksmith service replaces and program keys and remotes, on location at an affordable prices.
Our factory and OEM high security keys and fobs are usually cheaper than what your dealership may charge. We sell and program vehicle transponder keys, proximity keys, and factory keyless remotes.
We can make and replace automotive keys for vehicles from the 1930's or the one you just bought today.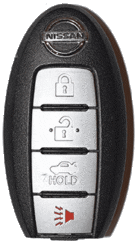 My ignition key was stuck in the lock, I searched for Car Locksmiths and found Gord, he arrived within the hour, got the key out and lubricated the lock. Everything works perfectly now. I was on my way in less than an hour! Thanks again. A Alexopoulos, Whitby GoogleReviews
Preparing for the Locksmith
Where you have a lockout or need new car keys, the locksmith will need to know the following information about the vehicle:
make, model and year
registration or title of the vehicle
vehicle identification number (VIN number)
personal identification (documentation showing name, photo, address to confirm ownership of the vehicle)
address of where you are
As automotive locksmiths we are required to confirm the identity of the vehicle ownership before unlocking or servicing vehicle keys.
My son locked his keys in his truck and Ryan swung by in less than an hour and cut a new key in minutes. Excellent service at a reasonable price. Highly recommended. Donna Vanhaverbeke-Loster, Oshawa GoogleReviews
Car Lock Services
Key Re-keying

Keys not working or broken?  Our automotive locksmiths can re-key your lock fast to get you on your way.

Lost Car Keys

Lost car keys?  Quick & affordable replacement car keys made at your home or business.

Car Lockout Service

Locked keys in the car?  Fast priority emergency car lockout service. Call and we'll be there fast to open car doors.
Key Fobs

Replacing a broken or lost car fob can be expensive.  We replace automotive key fobs for less than dealer cost. Call for a quote today.

Vehicle Chip Keys

Automotive chip keys are quick and easy repairs and replacement with our state of the art automotive locksmith service.

Broken Keys

Need a key extracted from a car lock?  We can remove broken vehicle keys and make you a new one.
Whatever your car locksmith service needs, we can supply and help you.
Car Locksmith Service vs Dealership Pricing
Roadside Assistance – Lower Pricing – No Tow Truck
Reasons for using an automotive locksmith vs the dealer.
immediate service
no tow required -We come to you
lower rates than your dealership
No matter where you are, our locksmiths can meet you and help you.  We give vehicle lockouts and keys locked in vehicles priority for service calls!
Our technicians carry their tools with them, so there is no need for you to pay for a costly tow truck ride, not to mention the time it may take at a dealership or mechanic.
If you are trapped in the middle of nowhere and trying to get back on the road, contact our emergency locksmith services today!
Car Locksmith Reviews
Our goal is to provide the best in vehicle & locksmith services for Durham Region.
Our automotive locksmiths have been helping Durham Region drivers since 1997. We're professional, licensed and bonded for your security.
We pride ourselves on customer satisfaction and guarantee our services.
Our services are fast and accurate.  Give us a call today.
Questions for a Car Locksmith
Here's some of the questions we are frequently asked as vehicle and automotive locksmiths.
Where we haven't listed your question give us a call and we'll be happy to answer your question or just give you honest advice.
Programming vehicle remotes
Can I program the remote myself: Unfortunately most vehicle remotes cannot be programmed by end users.
Your option is to drive to the dealership or call an automotive locksmith.  If you call Al & Gord's automotive locksmiths, we'll come to your home or business and program a new remote for you same day.
Is an automotive locksmith service cheaper than the dealer?
Yes, our Durham Region Locksmiths are cheaper than going to the dealership.
We don't have the huge overhead that a vehicle dealership has so we can pass on the substantials saving to the consumer.
Can I get a spare key?
We make spare and duplicate keys and fobs for most major automotive vehicle brands.
Where you need a new vehicle key, the vehicle identification number (VIN) will have a key code available with the manufacture.  With the VIN number we can make or replace your keys or fobs.
Even if you've lost the keys, with this information we can get you a new key same day!
Car Locksmith Maintenance & Tips
Keeping your locks maintained is as important as knowing a good automotive locksmith.
Your vehicle maintenance should be performed at least once a year, you'll be thankful for locks that work properly year after year.
Always check door locks and keys for wear and tear.

jiggling the key to get them it to work, is a sign worn key or lock.
replace worn keys or locks before they fail

Lubricating doors and locks with WD40 at least once a year.

spray the lubricant in the lock and put your key in the cylinder
move the key in and out of the lock and wipe off excess lubricant from the key

Duplicates.

losing keys is something that happens to everyone.
always have a spare in a safe place, you'll save yourself both time and money.
When lubricating your locks make sure that you are using what is recommended for the lubricant. As an automotive locksmith we've seen issues where customers have used products like petroleum jelly in the locks, which causes more damage than good.
If you are experiencing trouble because someone has used the wrong type of lubricant, or the lock is jammed. We are happy to come out, clean the lock and get it working properly.
Not Just Car Keys
Whatever your locksmith needs are we can help you. We're automotive and car locksmith for trucks and cars.
We've been Durham Region's trusted vehicle & automotive locksmith for over 20 years, we have the key to help you.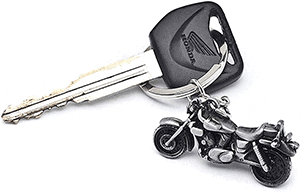 Car Locksmith Quotes
Speak to our locksmiths and we'll give you the price over the phone for our automotive locksmith service.
We guarantee the price quoted and we don't try upsell or mislead our customers. We pride ourselves on professional services and guarantee your satisfaction.