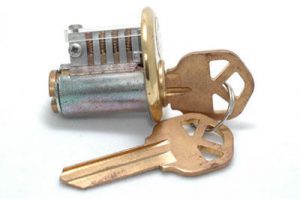 Rekeying locks means going inside the lock and changing the internal pins or wafers of the lock cylinder.
Once the pins and wafers are changed, new keys are made replacing any old keys in circulation
Rather than installing new locks, rekeying saves the time and expense of installing a new one.
The locksmith comes to the home or business and does all the rekeying on location.