Automatic door openers provide accessibility and convenience for your customers.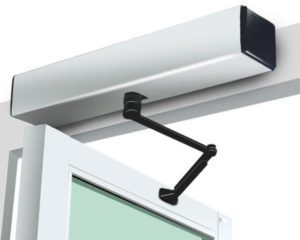 An automatic door can even help improve traffic flow and increase safety.
There are excellent automatic door operators on the market made for all types of properties, whether commercial, industrial or residential.
Automatic door openers can also allow effortless access into any building.
Our mobile locksmiths come to your location.
We can provide advice on which door opener is best for your location, fix existing door openers and completely install new openers for you.