Al & Gord's Lock & Key
Locksmith Whitby for Homes & Business & Automotive. Call 905-718-5168.
Whitby Locksmith Services
Residential, commercial, automotive, Whitby locksmith services since 1997.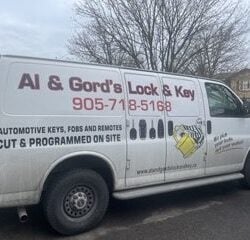 Whitby's most experienced & best locksmiths for over 25 years (customer reviews).
Residential & Commercial Whitby Locksmith
Whitby Car Lockout Services, Lost Keys & Replacements
Lost the keys or locked out of the car in Whitby?
Whether you need car lockout service, the keys are not working or just stuck in the ignition, our car and vehicle locksmiths provide fast emergency service.
Speak directly to our car locksmiths at 905-718-5168 for priority service. Our car locksmiths provide car lockout service throughout Whitby and Durham Region.
If you need a new car key cut or key fob, we can make new ones on location.
Hiring our Locksmith for Whitby
Call us at 905-718-5168 and speak directly to one of our Whitby locksmiths.
Explain the lock issue to the locksmith:
the locksmith will explain how he can help
after discussing the issues,

the locksmith will give you a quote

when you agree to use our locksmiths,

we'll make an appointment convenient to you
arriving on time, in uniform with a service vehicle
fix, repair or install locks for you
Before leaving we will ensure you're completely satisfied, giving you a receipt and our guarantee of customer satisfaction.
Where you need emergency service, we'll give you priority service, arriving "as soon as possible to help you".
Whitby Locksmith Reviews
Professional, licensed and bonded for your security.  We pride ourselves on customer satisfaction and guarantee our services.
Thousands of customers in Whitby have been helped with home & business lockouts, car lockouts, key duplication, and many other locksmith services.
We provide dependable qualified Whitby locksmith services that are guaranteed at a reasonable fee.
Mobile Whitby Locksmith – Fast Response
We're your local Whitby locksmith, meaning when you call we're already in your area with fully equipped service vehicles to service any lock issue.
Whether you need emergency locksmith services, a lock rekeyed, lock installations or have a home or vehicle lockout, our locksmiths are close-by and able to help you today.
We carry our whole shop in our vehicles, providing complete services to you.
Residential Lock Services
Commercial & Business Locks
Car & Truck Vehicle Locks
Complete Whitby Locksmith Services
Unlicensed Whitby Locksmiths
A recent report by the CBC uncovered a slew of unlicensed locksmith companies in Durham Region.
It's reality for customers that there are unprofessional & unlicensed locksmith listings on Google, and you need to be diligent.
Choose a local Whitby locksmith that's certified and trusted since 1997 and with the reviews to prove it.
Our locksmiths with have a long history of dependable and trustworthy service to Whitby.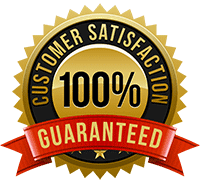 One of the oldest and most reputable Whitby locksmith companies. We provide quality locksmith services throughout Whitby and Durham Region.
Our locksmiths are licensed and insured to provide services for your home, business and vehicles.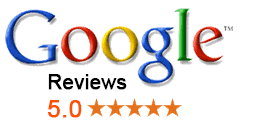 Donna Vanhaverbeke-Loster
2 days ago
★★★★★ My son locked his keys inc his car and Ryan swung by in less than an hour and cut a new key in minutes. Excellent service at a reasonable price. Highly recommended.
Sharon Dunn
7 days ago
★★★★★ Was super fast getting to us. Was friendly and helpful. Rekeyed the locks quickly. Would highly recommend
Lynn Hilborn
2 weeks ago
★★★★★ Great service, quote was honest and reasonable. Gord was right on time and re keyed 3 doors in 30 mins. Friendly, reliable, he's number one in my books.
Crystal Langis
3 weeks ago
★★★★★ Fantastic service! I called several places before deciding on Al & Gord's services. The other company's I called had no interest in seeing photos of the door/locks in question and were unwilling to provide me with a professional quote to rekey the locks. Gord is pleasant to speak with and sent me a quote in less than half an hour with a reasonable cost which he did not veer from. This company is honest, reliable and very professional. I highly recommend.
Tom Kallstrom
3 weeks ago
★★★★★ Gord was amazing. He went above and beyond in helping me unlock my car and getting it back running. I would definitely use Al and Gord again and would recommend them to anyone. Fair priced and ethical.
Matt Cayer
4 weeks ago
★★★★★ Although I didn't end up needing a service call, they were very helpful and listened to my lock problem. They diagnosed my issue over the phone and recommended I try a few things first, in which one of those suggestions actually worked! I called them back to thank them, and I would highly recommend their business from a customer service standpoint at the very least.
Kaitlin Keefer
4 month age
★★★★★ Gord was extremely knowledgeable, transparent about pricing and easy to communicate with. Ryan the locksmith who rekeyed our locks, , was very friendly and went above and beyond to secure our home. I would recommend Al & Gord's mobile lock & key anytime! Thank you!
Paul Mitton
5 months ago
★★★★★ I needed a locksmith on short notice and after checking other on line reviews I called Al & Gord's Mobile Lock & Key. They arrived promptly and assessed the problem with my front door bolt lock and had it operational in short order and made suggestions to minimize future problems. I would not hesitate to use this company in the future and will happily recommend them in the future. Thanks guys.
Online Quotes
Whitby Links
Iroquois Park Sports Centre