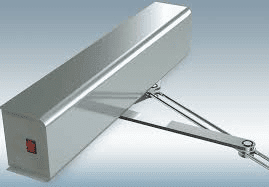 Accessibility and convenience of an automatic door opener is incomparable, it can improve traffic flow and increase safety.
There are excellent automatic door operators on the market made for all types of properties, whether commercial, industrial or residential, this system allows effortless access into any building.
If you are looking to install a new automatic door opener, but unsure which one fits your needs, the trained professional locksmiths at Al & Gord's Mobile Lock & Key will consult with you to determine the appropriate automatic door operator.